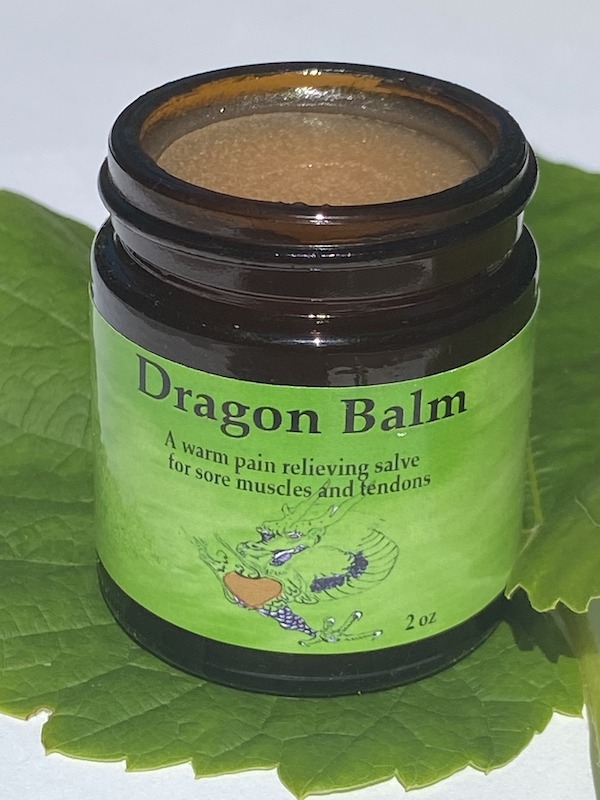 A warm pain-relieving salve for sore muscles and tendons.
$15 (1oz )  |  $25 (2oz )
Uses: For after workouts, sore aches and pains, to heal from injuries.
Ingredients: Dragons Blood, Chuan Xiong, Dang Gui, Hong Hua, Yan Hu Suo, Gui Zhi, Capsicum, Zi Cao, Arnica, St John's Wort, Kava Kava, Valerian, Olive Oil, Coconut Oil, Beeswax and Essential Oils.